Little Lotta's Silver Kids Clogs Seconds
These are seconds so will have cosmetic defects of some kind however they are all checked by Lotta and Jonny so you wont be getting anything that you wouldn't be happy to wear.
Just too cute! Our new range of 'Little Lotta's' has just arrived. Traditionally made for us by a family-owned clog making company that have been making clogs since 1860. As with all of our clogs they feature a correctly shaped footbed, which provides support through the arch and distributes the weight evenly across the foot. The strap is moveable so can be placed behind the heel for those first few weeks if needed. The soles are made from Swedish Alder, known for its light weight, strength and hardness. They are made from a PU coated leather which means the PY layer is on the outside so they can be wiped clean with ease and then the leather layer is against your skin.
Delivery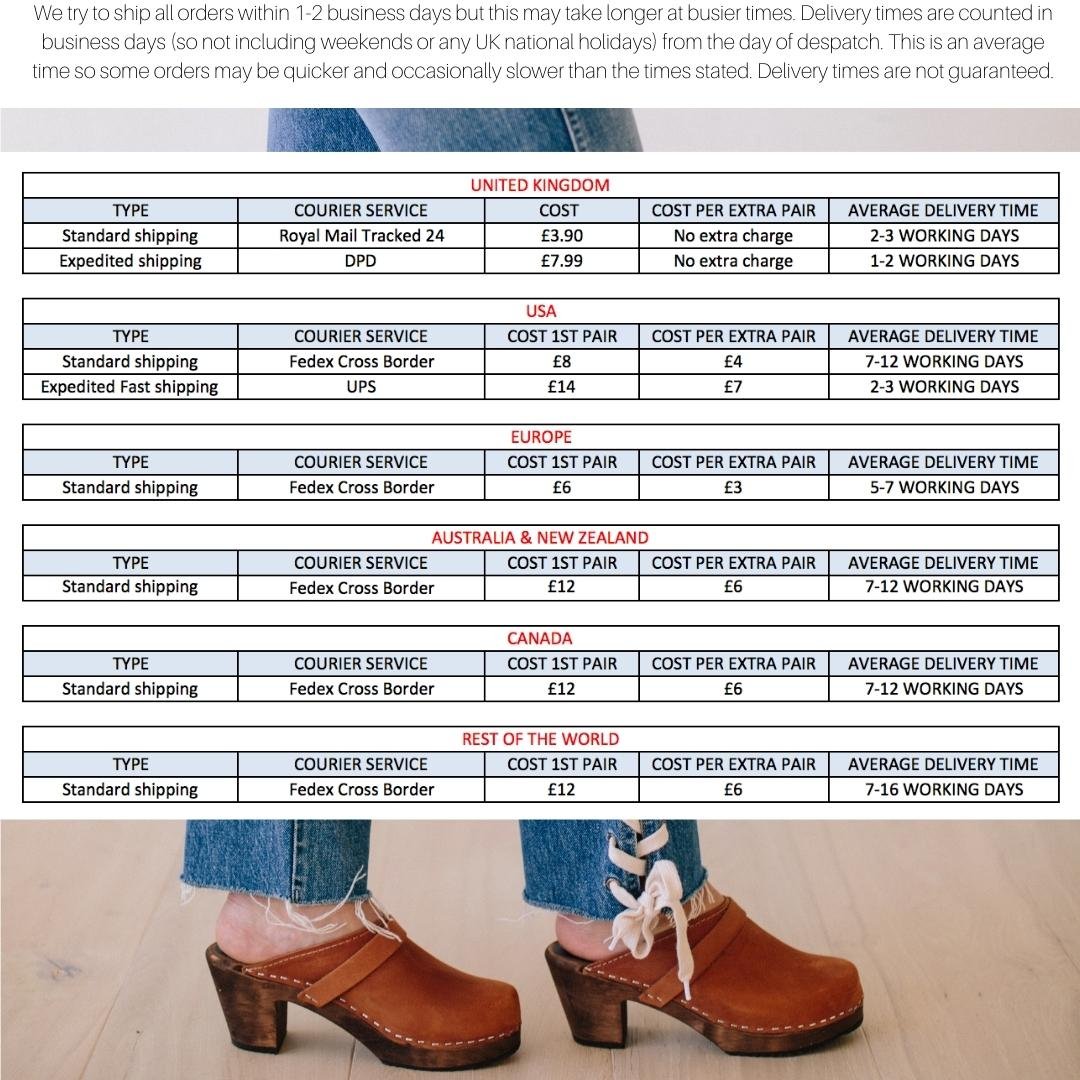 Size Info