Regular Price
USD$55.84
USD$39.09
Seconds Classic Tan Clogs Seconds
These are seconds so will have cosmetic defects of some kind however they are all checked by Lotta and Jonny so you wont be getting anything that you wouldn't be happy to wear.
Classic Tan Leather Clogs using a full grain chrome free vegetable tanned leather which is simply gorgeous. These are made by Torpatoffeln. We think the footbed shape on these is one of the best there is. They provide support through the arch and distribute the weight evenly across your foot. There is even a small imprint for your big toe so its sits in the right place.
The soles are made from Swedish Alder which chosen for its combination of strength, hardness and light weight. . Heel height is 5cm with a 2cm platform.
Delivery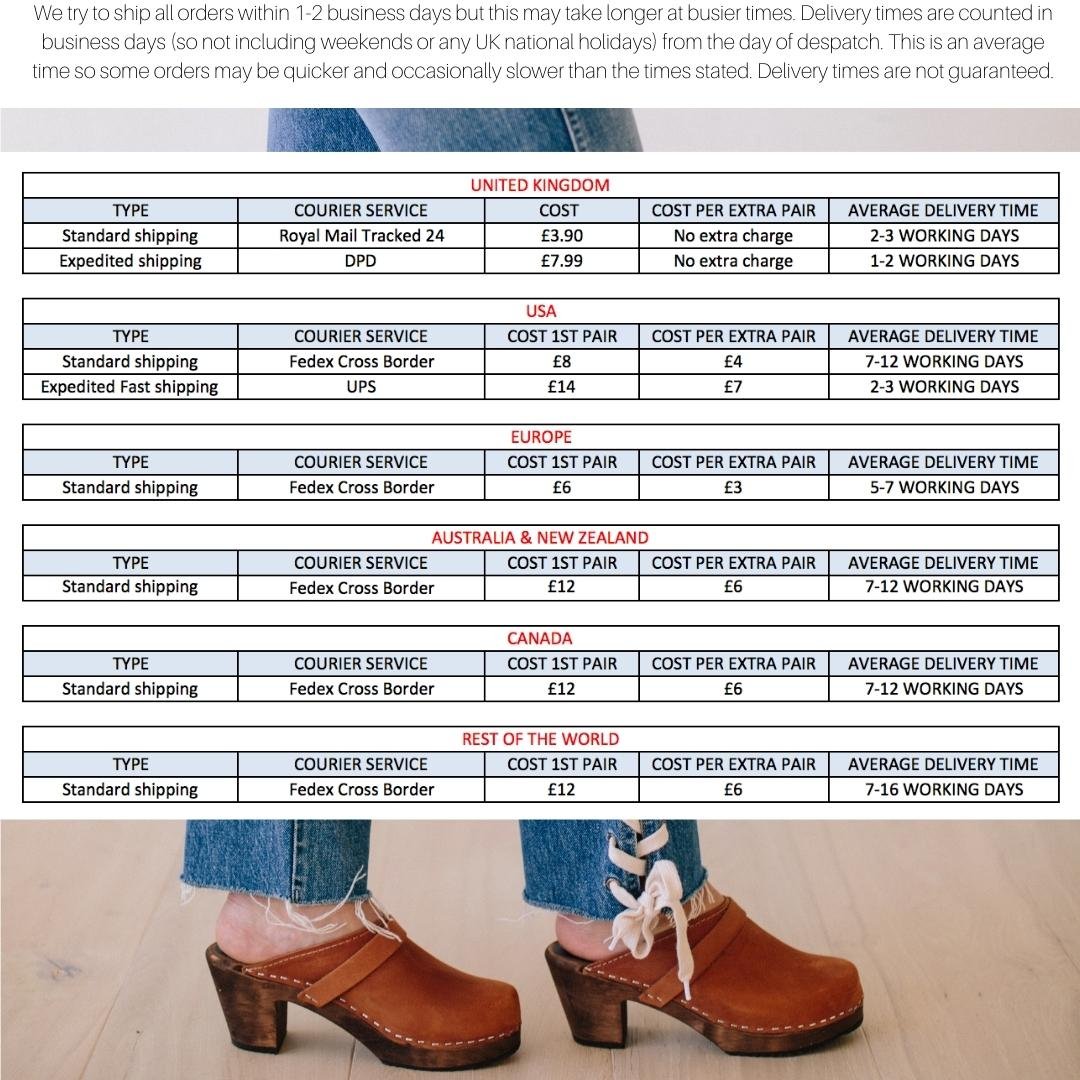 Size Info