Little Lotta's Low Wood Red Kids Clogs Seconds
These are seconds so will have cosmetic defects of some kind however they are all checked by Lotta and Jonny so you wont be getting anything that you wouldn't be happy to wear.
Just too cute! Our new range of 'Little Lotta's' has just arrived. As with all of our clogs they feature a correctly shaped footbed, which provides support through the arch and distributes the weight evenly across the foot. The soles are made from Swedish Alder, known for its light weight, strength and hardness.
Delivery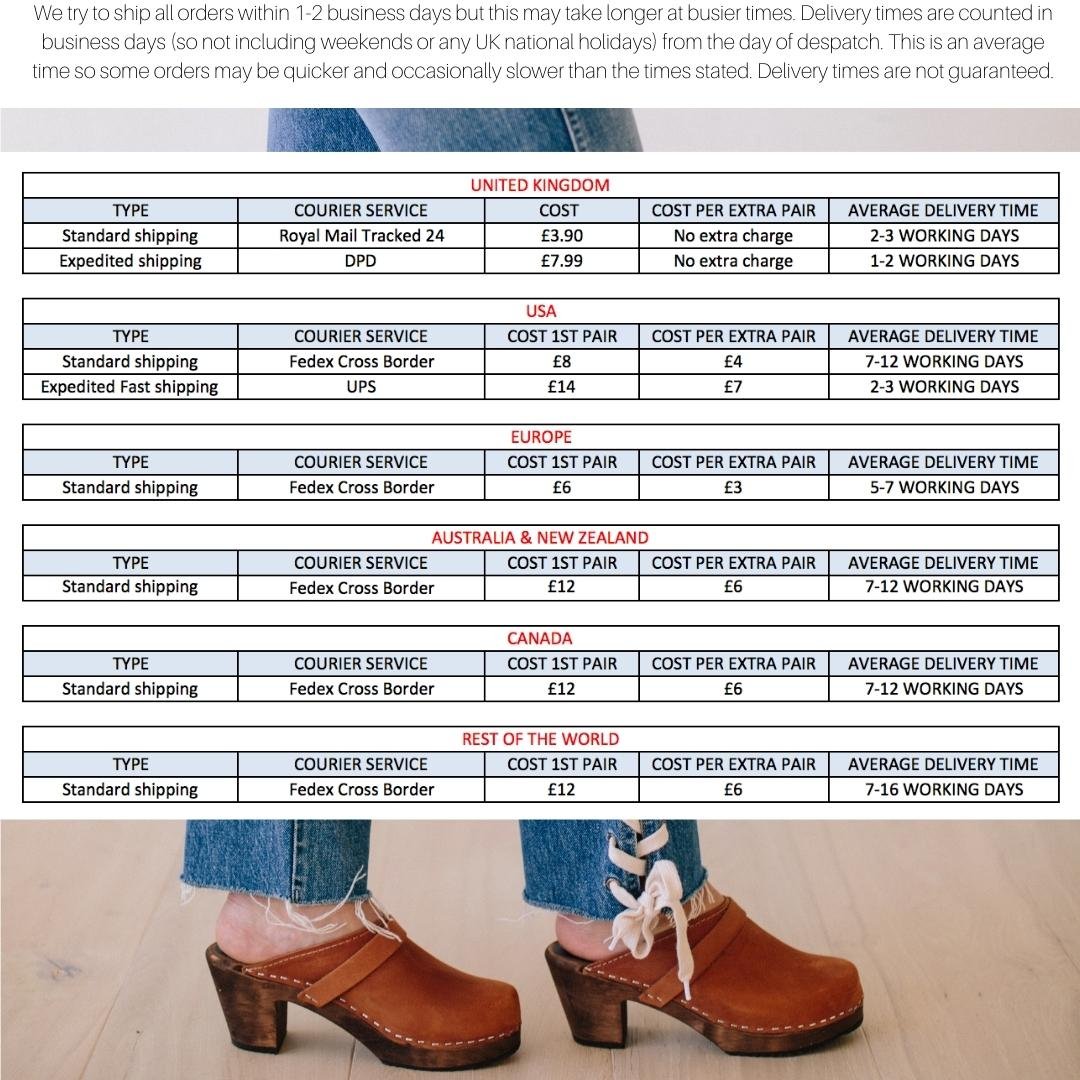 Size Info