These are seconds so will have cosmetic defects of some kind however they are all checked by Lotta and Jonny so you wont be getting anything that you wouldn't be happy to wear.
If there is one style of clogs that we can look at and say this is the style that started it all for us at Lotta From Stockholm then its the Highwood.
A timeless Scandinavian design great for all year round. We love them with bare feet in the summer or with tights or socks when it gets a little cooler.
These Lotta From Stockholm clogs are crafted with love and care in Sweden using Italian leather for the uppers and seasoned Swedish Alder from FSC managed forests for the base. The heel measures 7cm (2.75 inch) and is offset by a 2cm (0.75 inch) platform.
This is a natural non dyed leather which has been subject to minimal processing so will have lots of marks and inconsistencies across its surface. It will also be quite hard at the beginning but the leather will soften with time and wear. The colour will darken with time and exposure to the sun to become a rich golden tan. This can be accelerated by applying olive oil or leather balsam and leaving in the sun. Please note that this will change the colour of your clogs and cant be undone ! The colour may also become inconsistent initially. If you don't wish to do this we do suggest that you apply a good quality leather protector spray
Lotta From Stockholm Swedish clogs - Simply the best clogs.
Delivery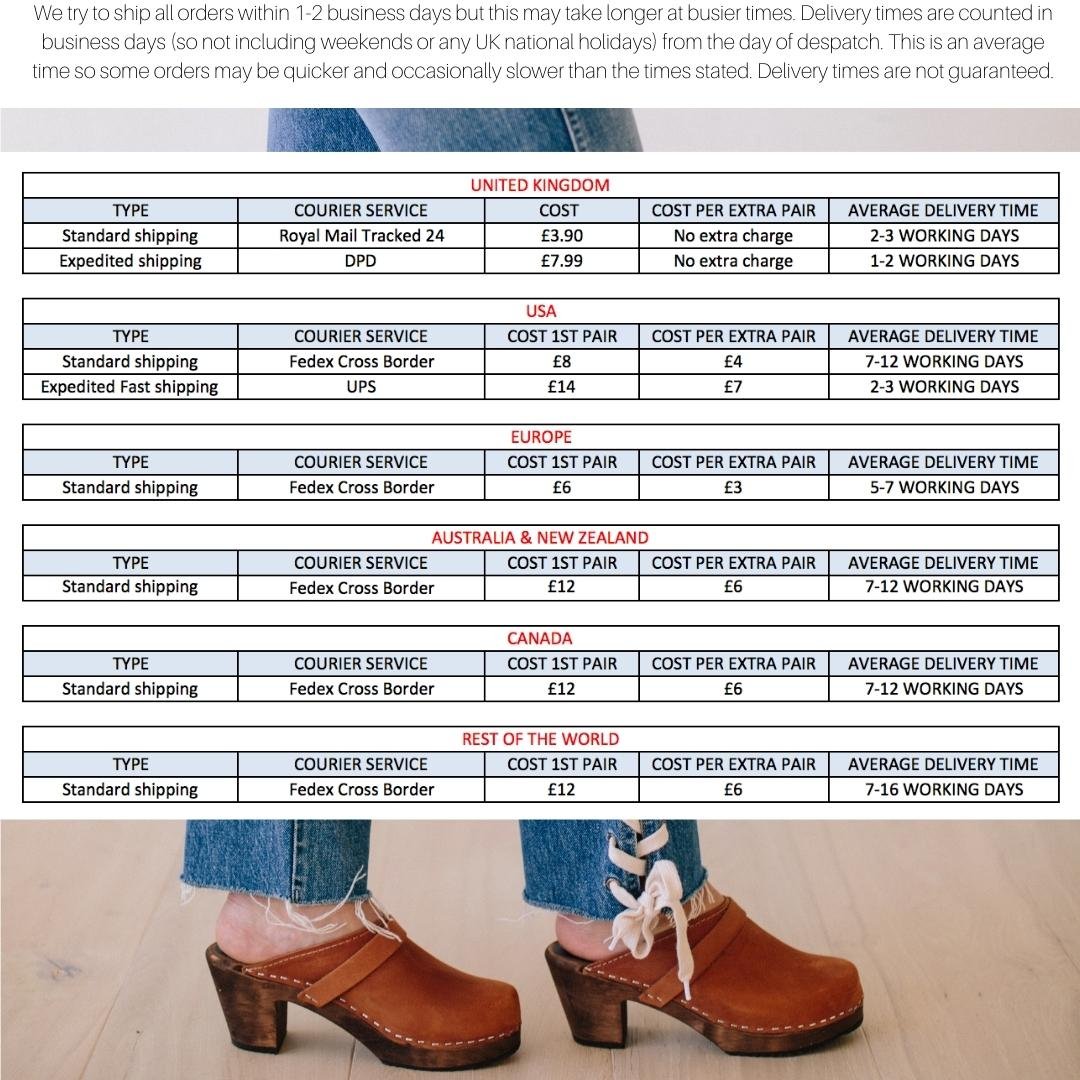 Size Info