Egos Copenhagen Indoor Shoe in Lime Green
Pure new wool
100% Handmade.
Fair Trade certified.
The comfiest indoor shoes around from Danish company Egos Copenhagen!
Egos indoor shoes are handmade out of 100% pure natural wool.
Egos are produced in Katmandu, Nepal.
The raw wool used for egos slippers comes from New Zealand sheep and is dyed with eco-friendly colours.
Soapy water is massaged into the wool, which causes the small fibres in the wool to latch together. The wool is formed around a shoe, which is dried in the sun.
An extra inner sole of felt is inserted to make the shoe more comfortable, and an outer sole of suede to sew on.
To produce egos slippers takes time and skill which means that an employee can only make 2 pairs of shoes a day.
Sheep wool is the perfect material for slippers. Wool is a natural product with an amazing capacity to insulate. The wool allows feet to breathe and slippers will never feel too hot or too cold.
Wool can absorb up to 30% moisture without feeling wet, and without losing the ability to isolate.
Once you have worn your Egos shoe for a while, it will take the shape of your foot.
Egos shoes can be vacuumed to remove dust
Egos shoes contain Lanolin, making them resistant to moisture, grime and offer odour reduction, but they can be cool washed in a machine or hand at 30 C and put back on the foot to re-shape.
Delivery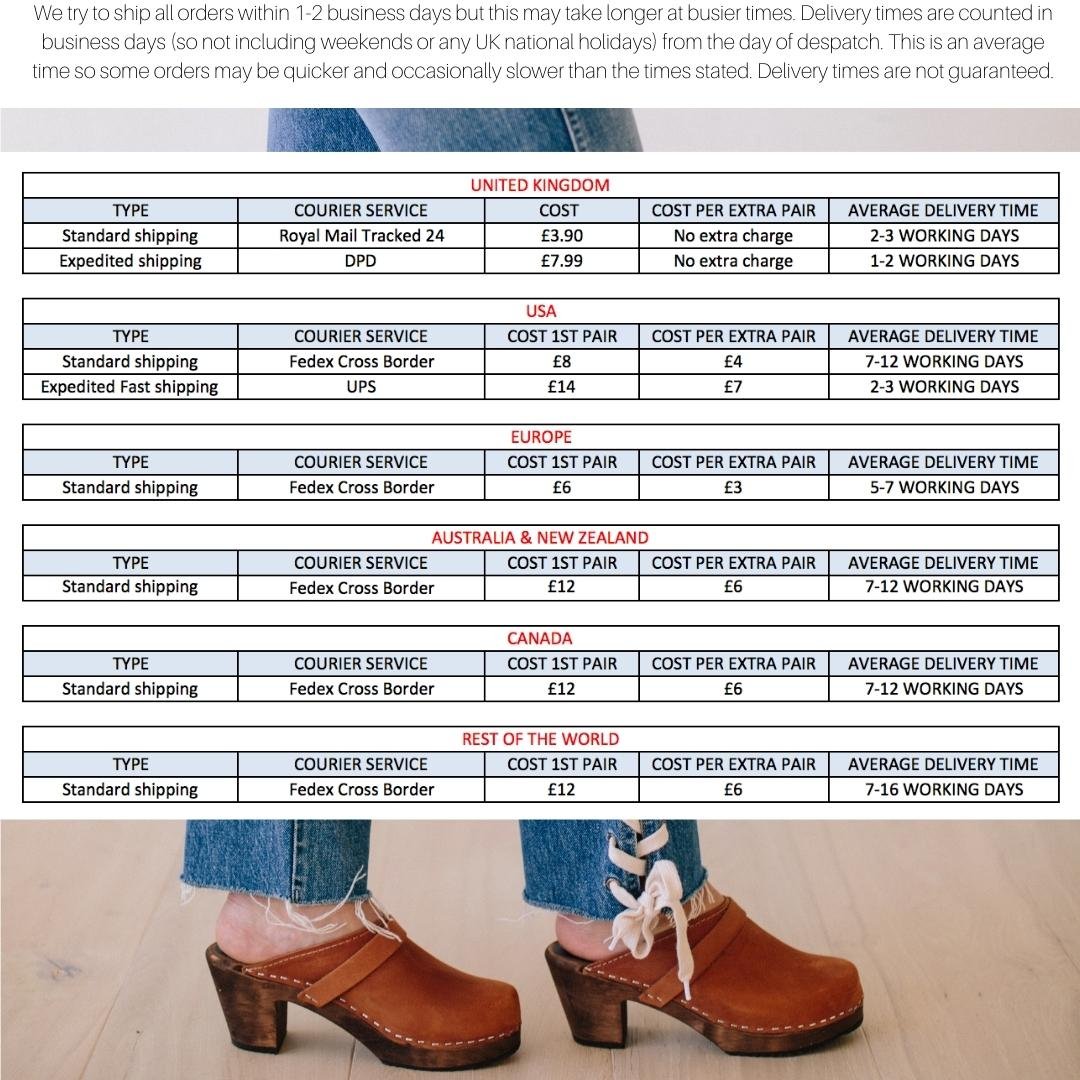 Size Info
These fit true to size so order your regular size.