These are really a low Highwood if that makes sense but as they are made on soft sole hybrid base then that doesn't seem quite right. So we have just plumped for Soft Sole Red Täckt and as Täckt means covered then you can see where we are going with this.
This sole unit is ridiculously comfortable and is absolutely perfect if you are on your feet all days. An 8mm form pressed plywood footbed gives and anatomically correct footbed shape providing support where needed and distributing weight evenly. This is moulded to a PU base which is soft enough to act as a shock absorber for every step you take but also hard enough to retain its shape and give outstanding length of service. Top this with some lovely wax learther in either black, brown or red and you have the nearly perfect all day wear shoe, I mean clog.
These arent a generous fit so consider sizing up if you are between sizes and or wish to wear with socks.
Delivery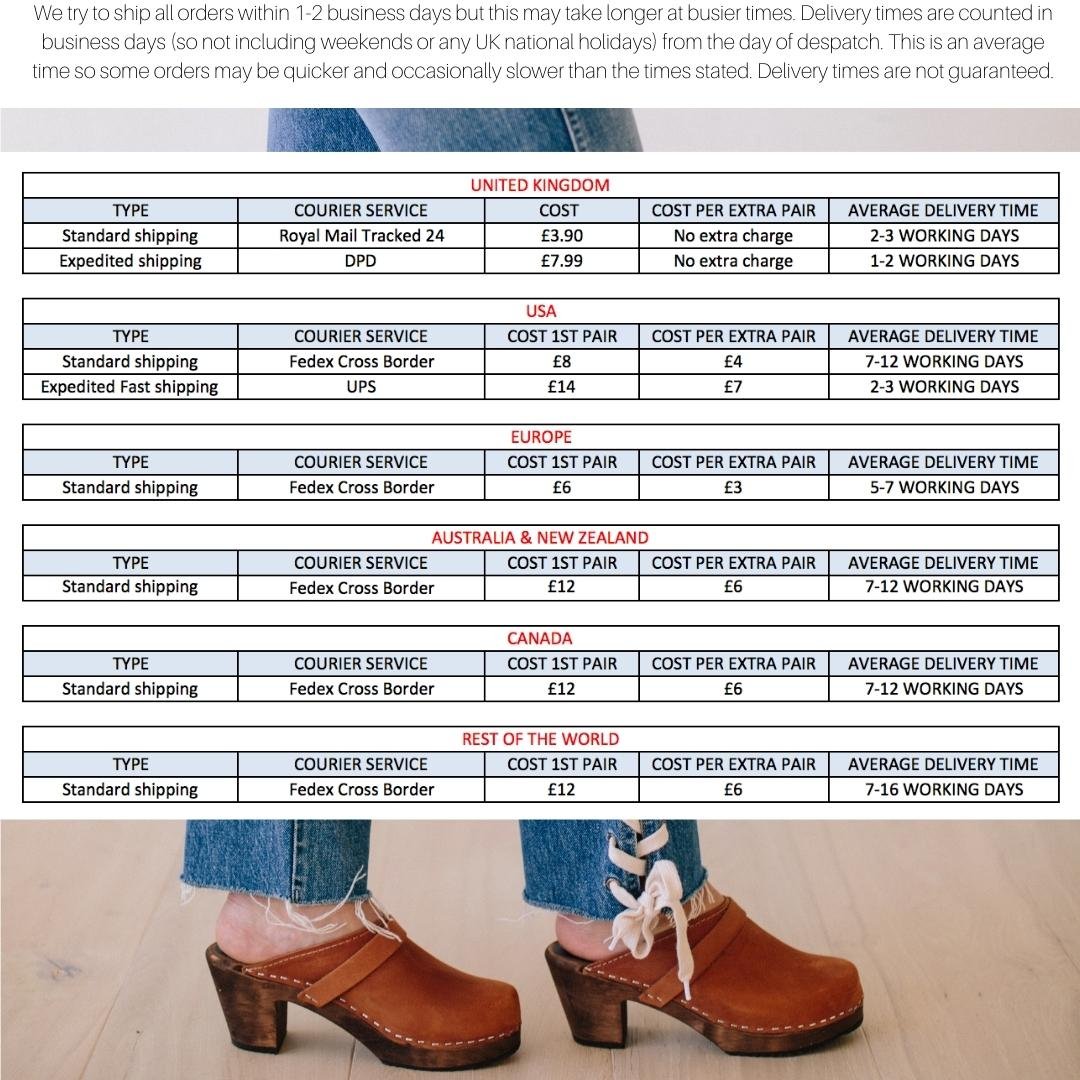 Size Info