Peep Toe Clogs Natural Leather
Lotta's lovely high heel peep toe clogs in natural leather.
The leather is untreated and undyed so will tan over time.
Our lovely High Heel Peep Toe Clogs are perfect if you are looking for something with a little more detail, the retro design at the toe gives us 70s vibes and look especially cute paired with socks for a pin-up style. These versatile clogs shoes can be dressed up for nights out and events or paired with some denim jeans for everyday wear.
Lotta From Stockholm clogs are crafted with love and care in Sweden. Using chrome-free vegetable tanned leathers from Italy and Swedish Alder from FSC managed forests for the wooden clogs base. A 7cm (2.75 inch) heel and 2cm (0.75 inch) platform provides enough height to allow the properly shaped footbed to be formed which includes a pronounced arch support.
This is a natural undyed chrome-free leather, it will darken with time and exposure to the sun. You can accelerate this process by applying olive oil and leaving in the sun. This will produce anything from a light golden tan to a dark brown dependant on the number of times you do this. To keep these as light as possible then use a good quality suede/leather protector. We do recommend that one of the above treatments are used as this leather can stain easily if not treated. For more information on caring for natural leather here
Lotta From Stockholm Swedish clogs - The authentic Swedish clog.
Delivery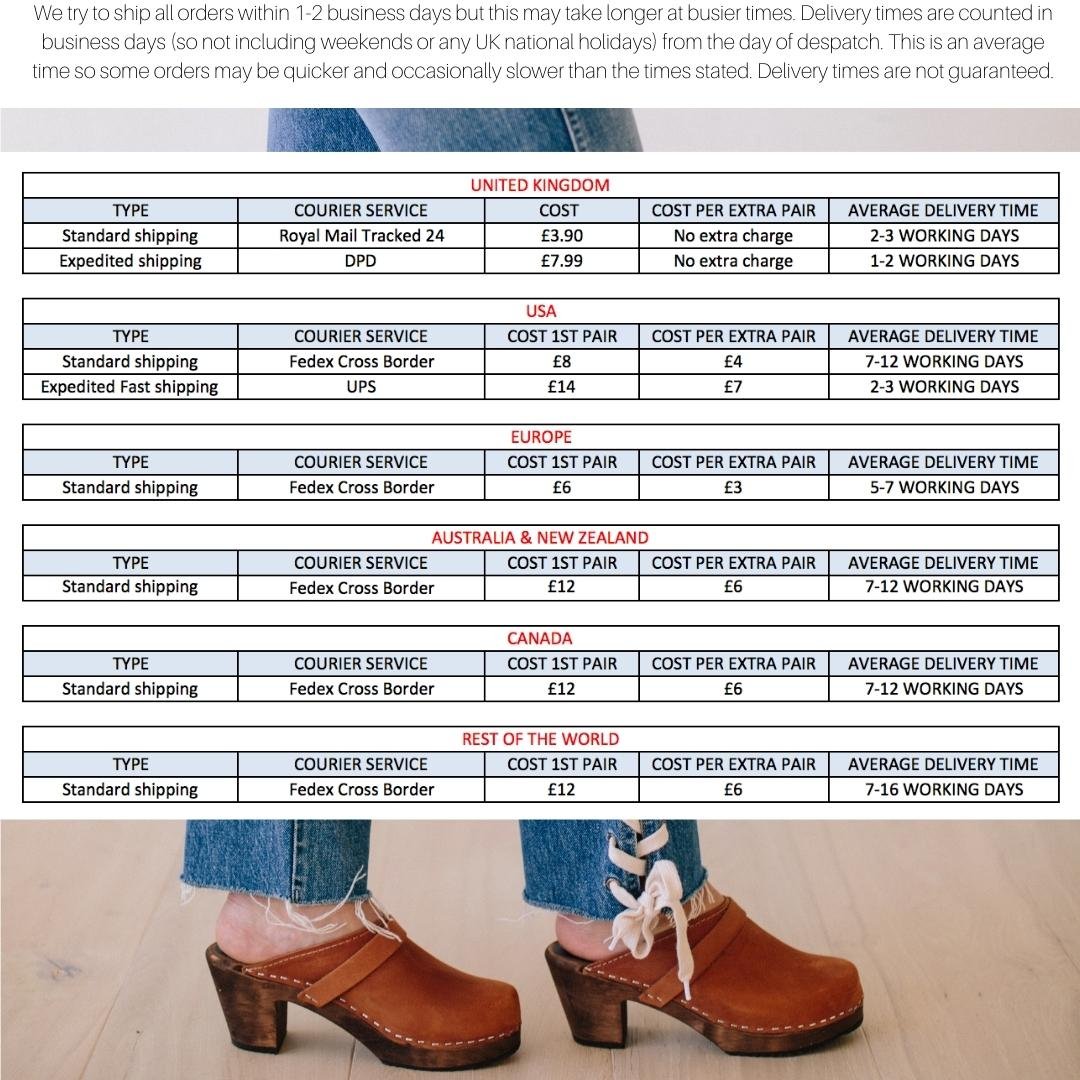 Size Info