Low Peep Toe Black Clogs on Brown Base
Our lovely Low Peep Toe Clogs are perfect if you are looking for something with a little more detail, the retro design at the toe gives us 70s vibes and look especially cute paired with socks for a pin-up style. These versatile clogs shoes can be dressed up for nights out and events or paired with some denim jeans for everyday wear.
Lotta From Stockholm women's clogs are crafted with love and care in Sweden using vegetable tanned full grain Italian leather for the uppers and seasoned Swedish Alder from FSC managed forests for the wooden clogs base. A 5cm (2 inch) heel and 2cm (0.75 inch) platform provides enough height to allow the properly shaped footbed to be formed which includes a pronounced arch support.
A regular application of leather balsam with help keep your clogs looking their best.
Our brown clogs bases have a stain finish on natural wood so irregularities will occur making each pair unique.
Lotta From Stockholm Swedish clogs - The authentic Swedish clog.
Delivery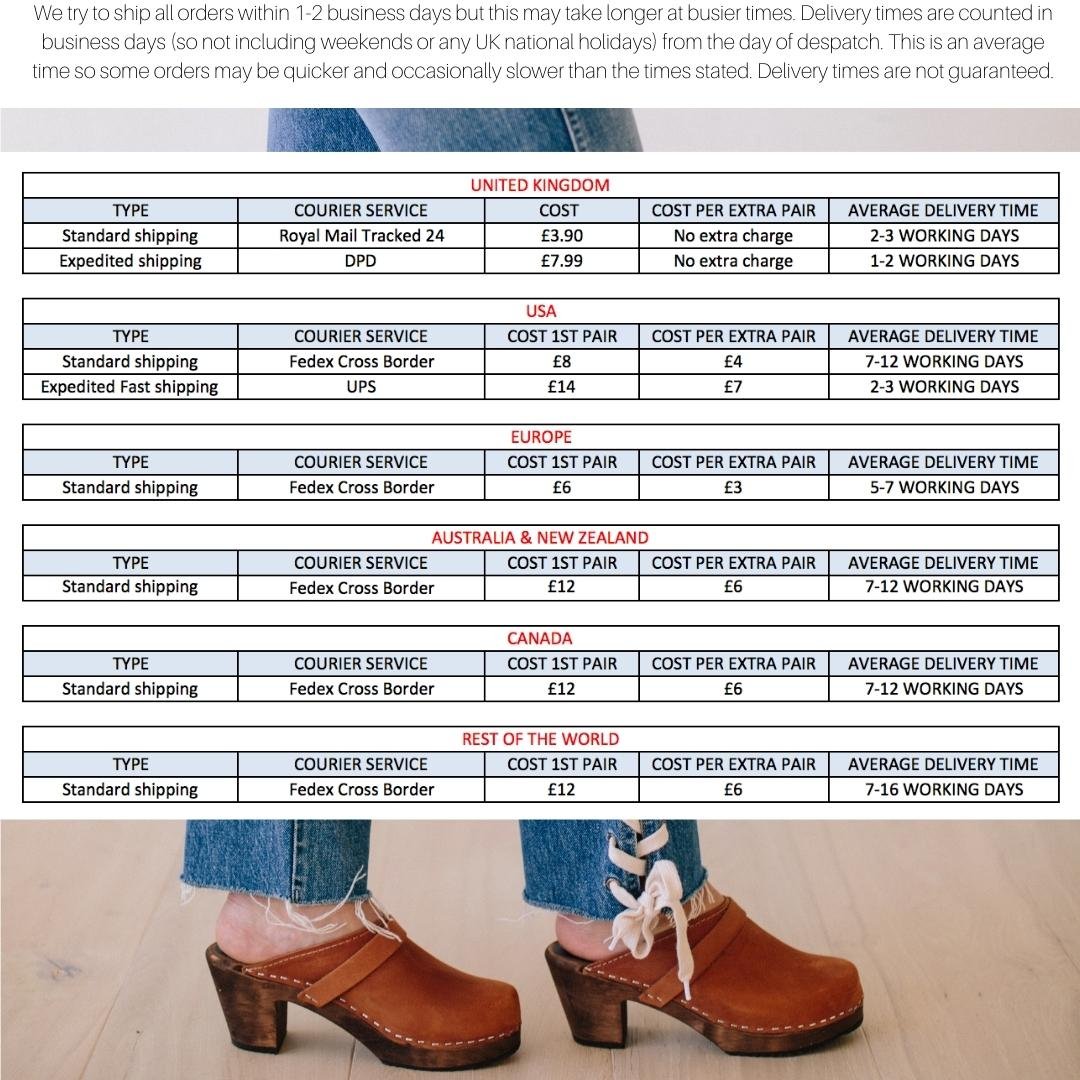 Size Info