Elsa Classic Clogs in Blue Stain Resistant Nubuck on Brown Base
Our Elsa Classic Clogs Nubuck Leather have a microfibre coating which provides a stain resistant barrier.
Since their explosion on to the global stage in the 70s classic clogs have provided generation after generation with that Scandinavian look. No other style of footwear combines iconic styling, practicality and comfort in such a simple package.
Lotta From Stockholm women's clogs are crafted with love and care in Sweden. These clogs shoes are constructed from luxurious Spanish leather with a durable microfibre coating, making them water-resistant.
The wooden clogs base has a 5cm (2 inch) heel with 2cm (0.75 inches) platform providing enough height to allow the properly shaped footbed to be formed.
Lotta From Stockholm - The Swedish clogs company.
Delivery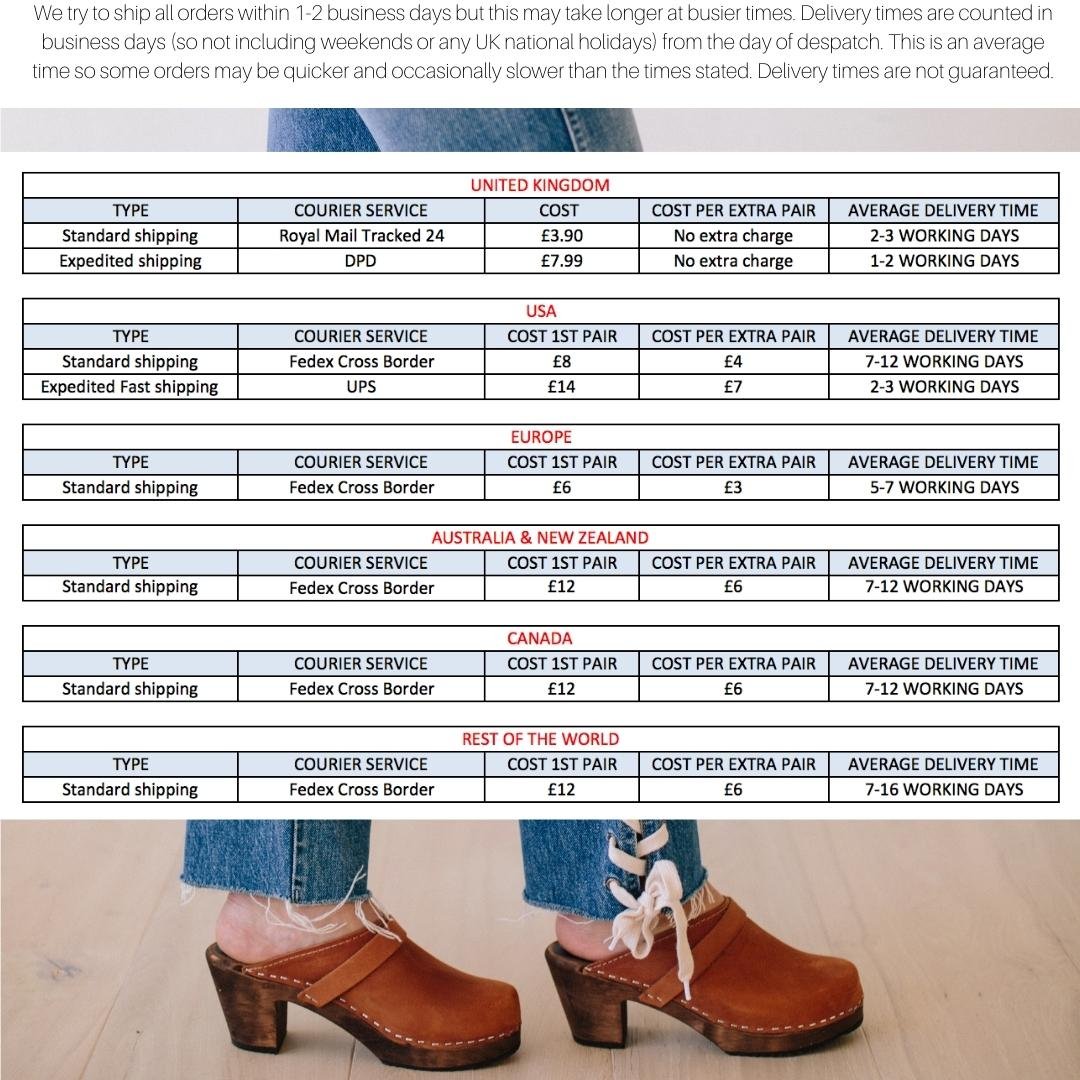 Size Info