Brown Clogs Classic with Strap and Tractor sole in oiled nubuck
Since their explosion on to the global stage in the 70s classic clogs have provided generation after generation with that Scandinavian look. No other style of footwear combines iconic styling, practicality and comfort in such a simple package.
The extra chunky 'Tractor' sole on these clogs was inspired by the 'Tractor Sole' trend in the 70s where young Swedes would look to customise the look of their clogs by cutting out sections of old tractor tyres and nailing them on to their clog soles for that chunky look.
These Lotta From Stockholm clogs are crafted with love and care in Sweden using Italian vegetable tanned oiled nubuck leather for the uppers and seasoned Swedish Alder from FSC managed forests for the base. A 5cm (2 inch) heel and 2cm (0.75 inches) platform provides enough height to allow the properly shaped footbed to be formed which includes both a pronounced arch support and a big toe indent for easier walking.
Please note that the strap on these is not designed for constant use and should be considered more for decorative purposes. It will fit most people and be functional but fit for all foot and ankle shapes cannot be guaranteed.
Oiled nubuck leather may have variations in colour and finish across its surface. We suggest the use of a good quality suede or nubuck protector to keep them looking their best.
Lotta From Stockholm Swedish clogs - Simply the best clogs.
Delivery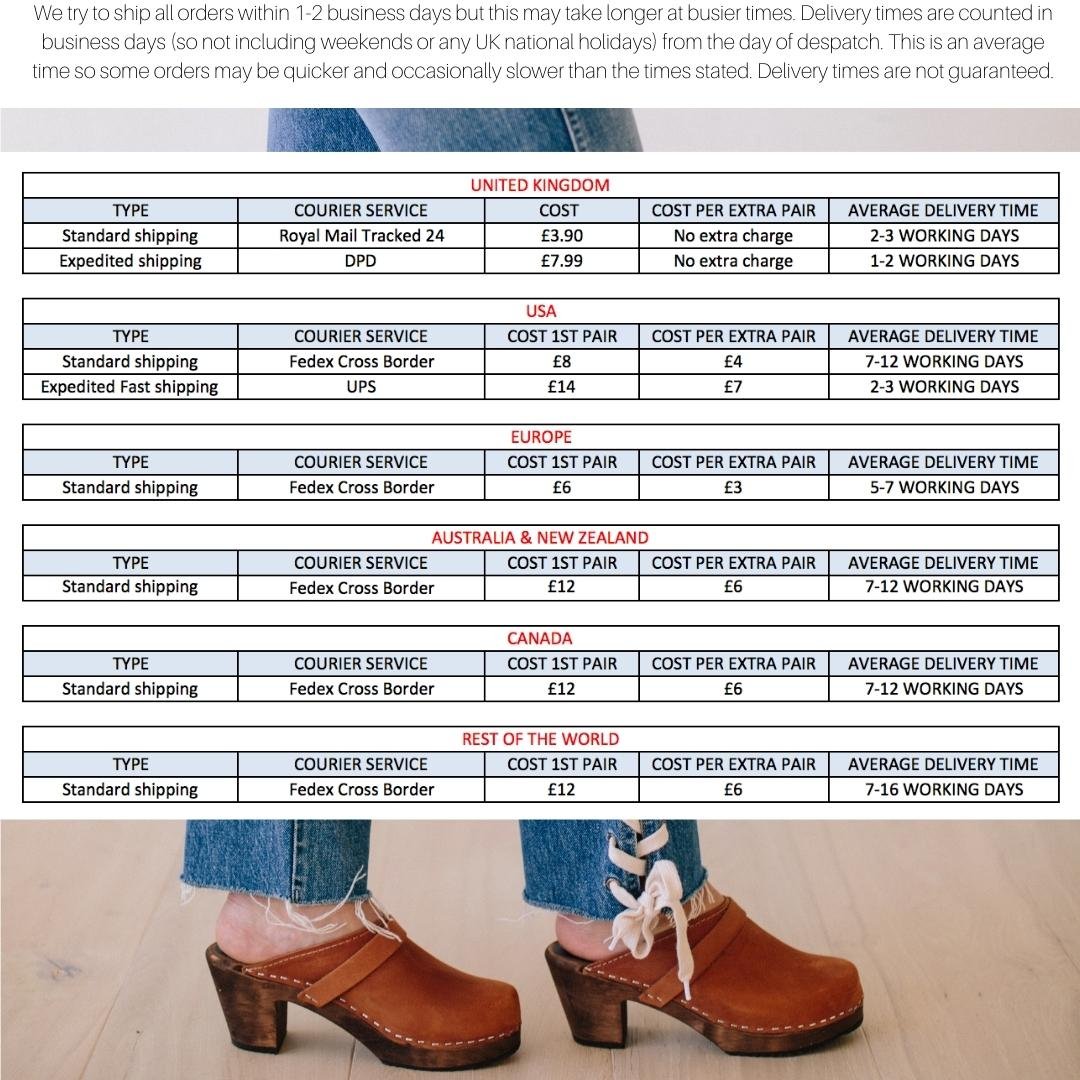 Size Info