Lotta's Britt Clog Boots in Brown Leather
Regular Price
USD$195.99
USD$156.79
Introducing the Lotta from Stockholm boot range! The Britt clog Boot is named after Lotta's Auntie.
The Britt is a mid-length traditional style clog boot that will have you moving comfortably all day long. These clog boots for women have a leather upper, a traditional wooden clogs base, with a 6cm heel, 2cm platform and rubber outsole for grip. Pair these with some cute woollen socks and you are good to go.
As with all clog boots, they do take a moment or two to get used to. When you first start to walk in them you may notice your heel will move up and down - this is normal with any clog boot style. This does feel a little strange at first, almost as if you are walking out of them but you get used to it very quickly so don't be alarmed by this.
A waterproof protector spray is a good idea to use before you start wearing your clog boots
These run true-to-size
Delivery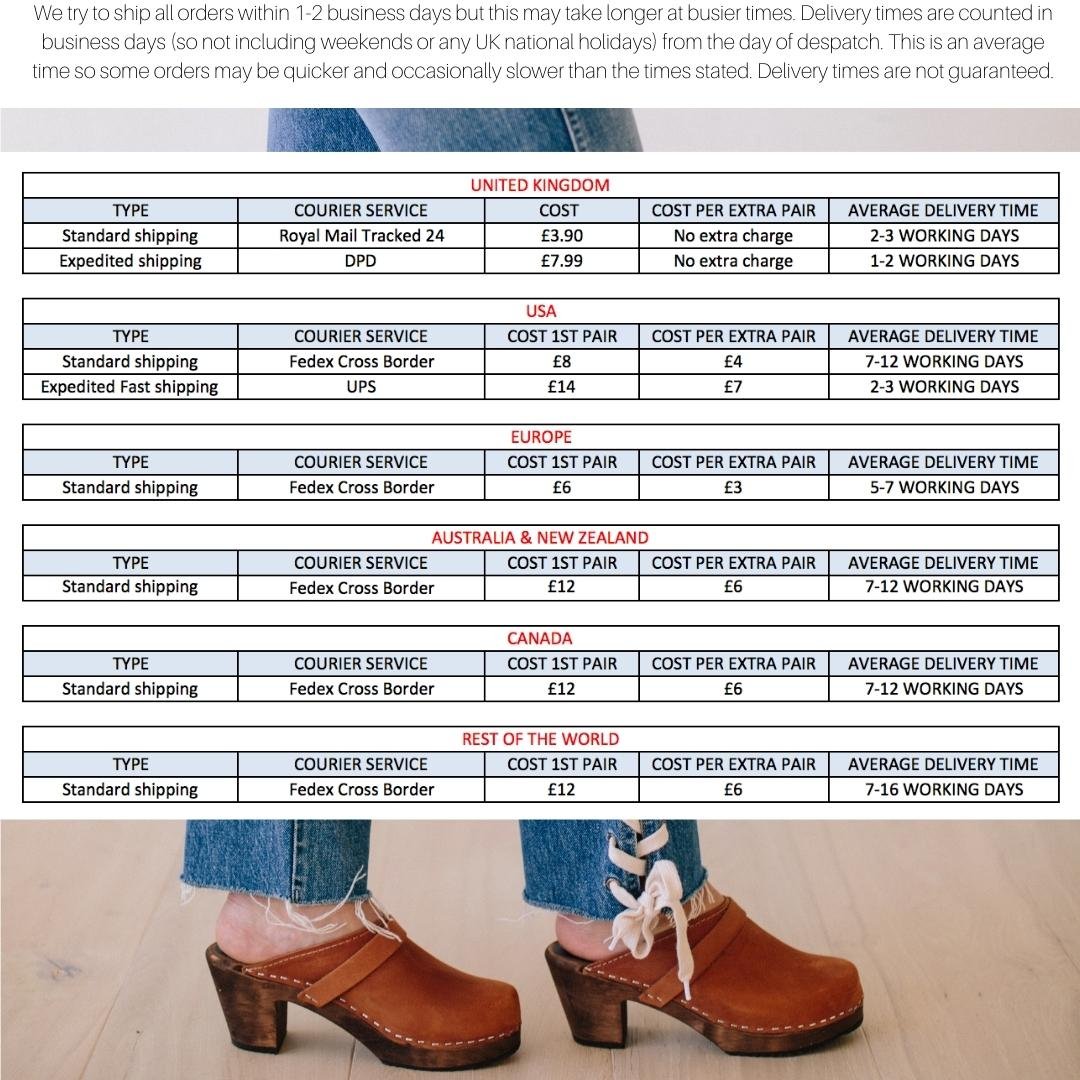 Size Info
These run true-to-size