Sanita Puk Cognac Seconds
Sanita Puk Cognac Clog boots.
These are a generous fit.
These are seconds so will have cosmetic defects of some kind however they are all checked by Lotta and Jonny so you wont be getting anything that you wouldn't be happy to wear.
We couldn't be happier here at Lotta From Stockholm that we have managed to get our hands on these lovely Sanita Puk Classic Clog boot. We stocked these a few years ago and were super disappointed when Sanita stopped making them but here they are, back in all their loveliness. Classic style clog boot with a 5cm heel and anatomically shaped footbed for support and comfort.
As with all clog boots they do take a moment or two to get used to when you first start to walk in them as your heel will move up and down. This does feel a little strange at first, almost as if you are walking out of them but you get used to very quickly so don't be alarmed by this.
These Sanita boots are a generous fit so go down a size.
Pictured with our Holebrook socks
Delivery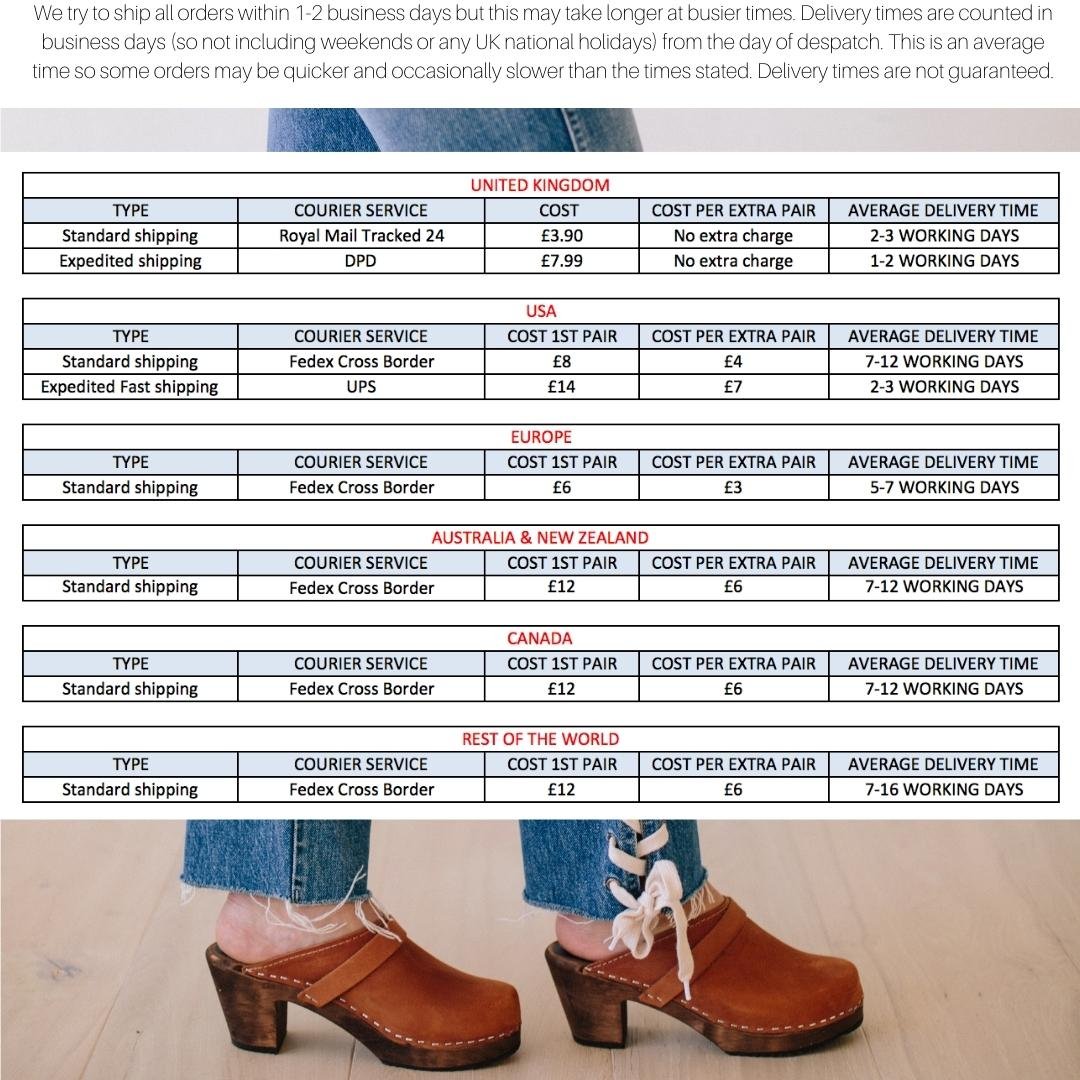 Size Info
These are a generous fit so go down a size