Lotta's Emma Clog Boots in Olive Leather seconds
Regular Price
USD$163.82
USD$114.67
These are seconds so will have cosmetic defects of some kind however they are all checked by Lotta and Jonny so you wont be getting anything that you wouldn't be happy to wear.
Some of you called this your perfect boot, and our best-selling clog boot is refreshed and back again for another season. This was our first Lotta branded boot, named after Lotta's eldest daughter Emma, and it is still a firm favourite of everyone's here 
We wanted to carry the comfort of a clog base onto a stylish boot for all-year-round wear. The Emma Boot is constructed from a premium soft touch leather upper, sat atop a 6cm chunky wooden heel with 1cm platform and a rubber outsole for grip. Finished off with black stitched details and a zip closure to the outer ankle for style and ease. Pair them with skinny jeans and a winter jacket for easy off-duty style.
As with all clog boots, they do take a moment or two to get used to. When you first start to walk in them you may notice your heel will move up and down - this is normal with any clog boot style. This does feel a little strange at first, almost as if you are walking out of them but you get used to it very quickly so don't be alarmed by this.
A waterproof protector spray is a good idea to use before you start wearing your boots
Size info: These run true-to-size, however, size up if you would like to wear thick socks
Delivery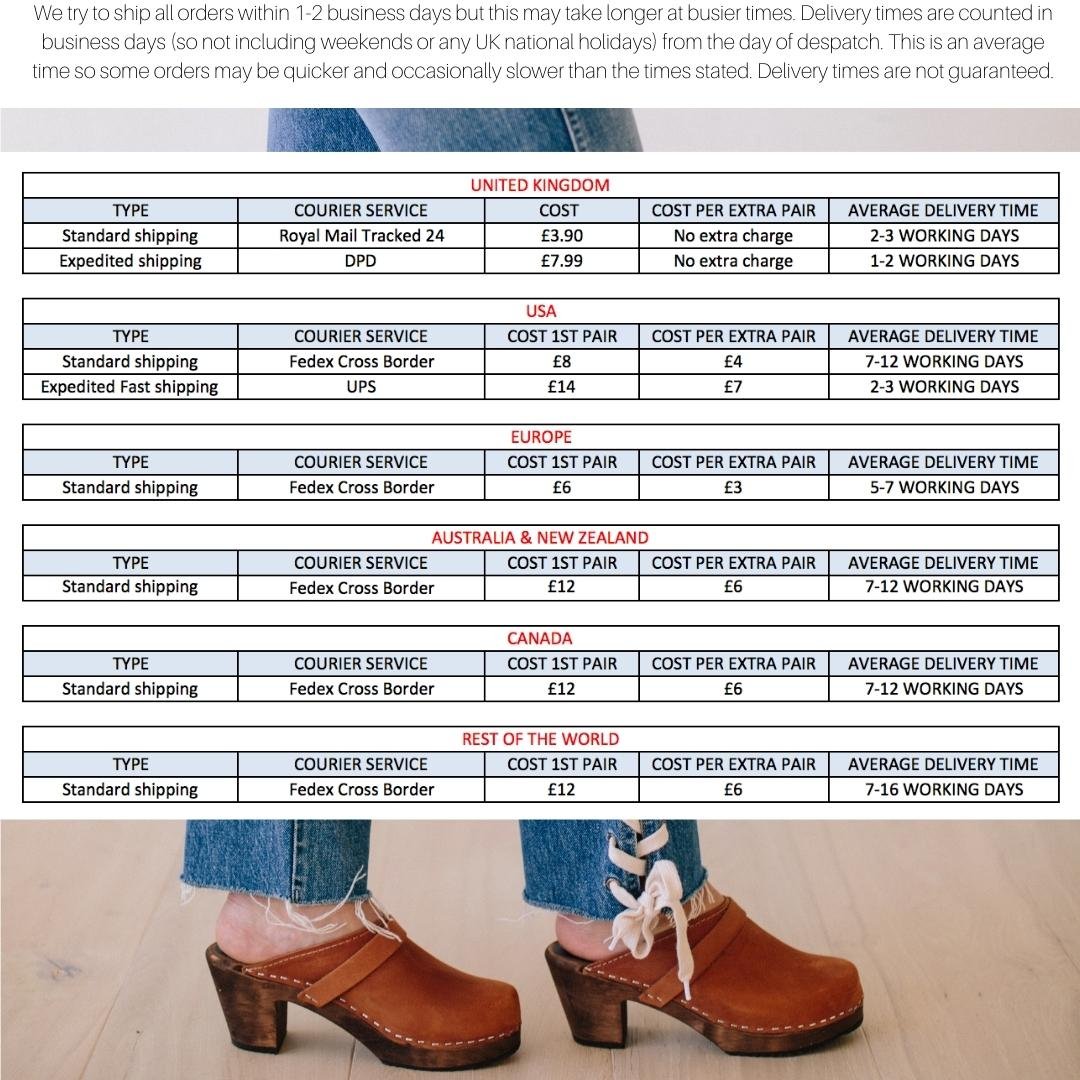 Size Info
Size info: These run true-to-size, however, size up if you would like to wear thick socks