Sanita Risotto Boots in Cognac Soft Oil Leather
You have all asked for a classic clog boot and here it is! This practical yet traditional style clog boot is perfect to carry you through the colder seasons with style and unmatched comfort. The Risotto Boot is constructed from a premium oiled leather upper, which gives a lovely vintage look, traditional wooden clog base and rubber outsole. Finished off with reinforced contrast stitching and gunmetal staples to protect you from the elements. Pair these with some thick woollen socks for a cute Scandinavian style and ultimate comfort. These boots have a heel height of 42mm.
As with all clog boots, they do take a moment or two to get used to. When you first start to walk in them you may notice your heel will move up and down - this is normal with any clog boot style. This does feel a little strange at first, almost as if you are walking out of them but you get used to it very quickly so don't be alarmed by this.
A waterproof protector spray is a good idea to use before you start wearing your boots
 These are a generous fit so if between sizes, size down. 
Delivery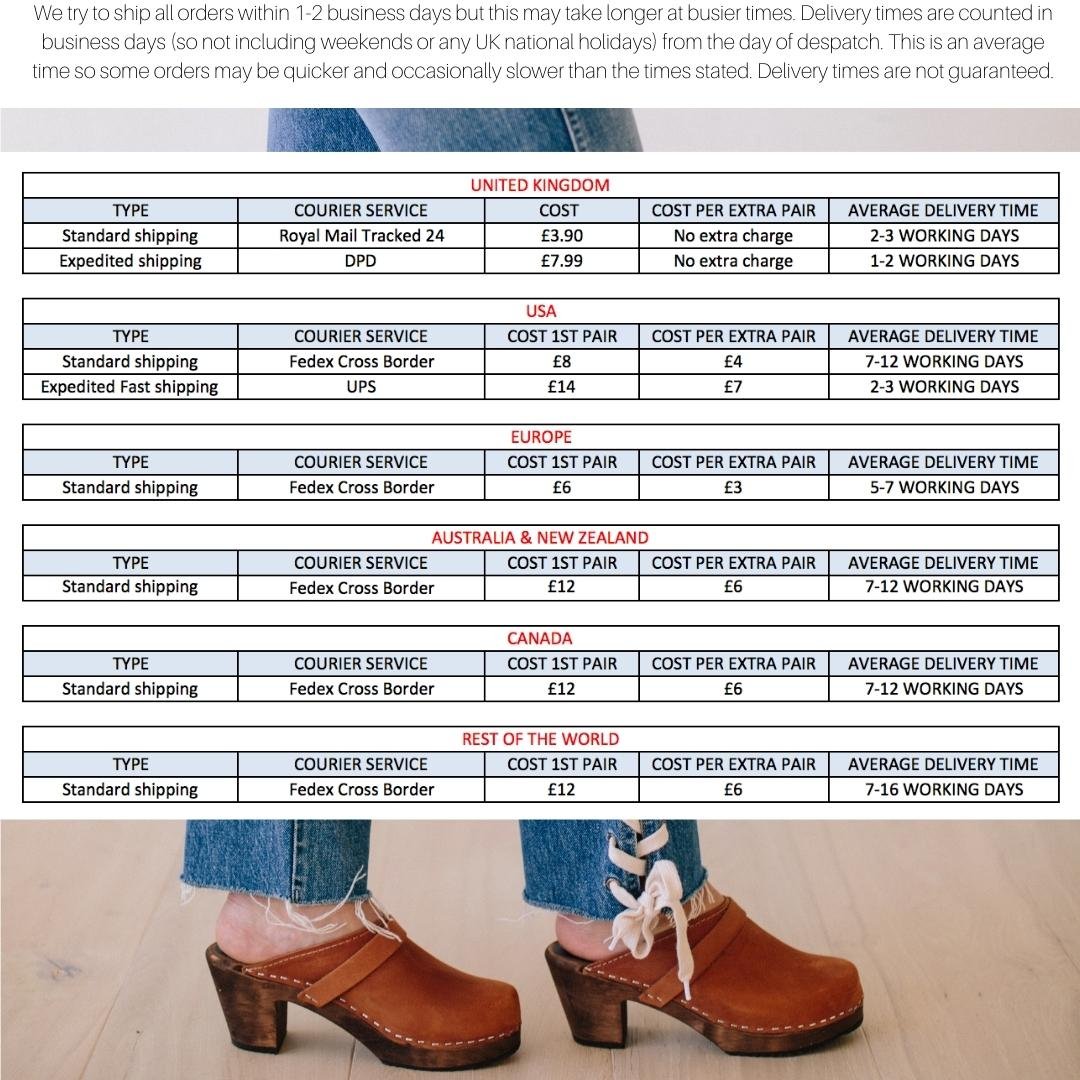 Size Info
 These are a generous fit so if between sizes, size down. They do arrive with insoles.