Lotta Baska Olive Suede Clog Boots
When Lotta saw these boots she knew there was no way back. We couldn't be happier here at Lotta From Stockholm that we have managed to get our hands on these statement boots! A modern take on the traditional clog boot style.
As with all clog boots, they do take a moment or two to get used to. When you first start to walk in them you may notice your heel will move up and down - this is normal with any clog boot style. This does feel a little strange at first, almost as if you are walking out of them but you get used to it very quickly so don't be alarmed by this.
We suggest the use of a good quality suede protector to keep your clog boots looking their best.
Size info: True to size, but be aware if you have a high instep as these can be tricky to get into with no zip, the hidden elastic at the side will help to get them on.
Delivery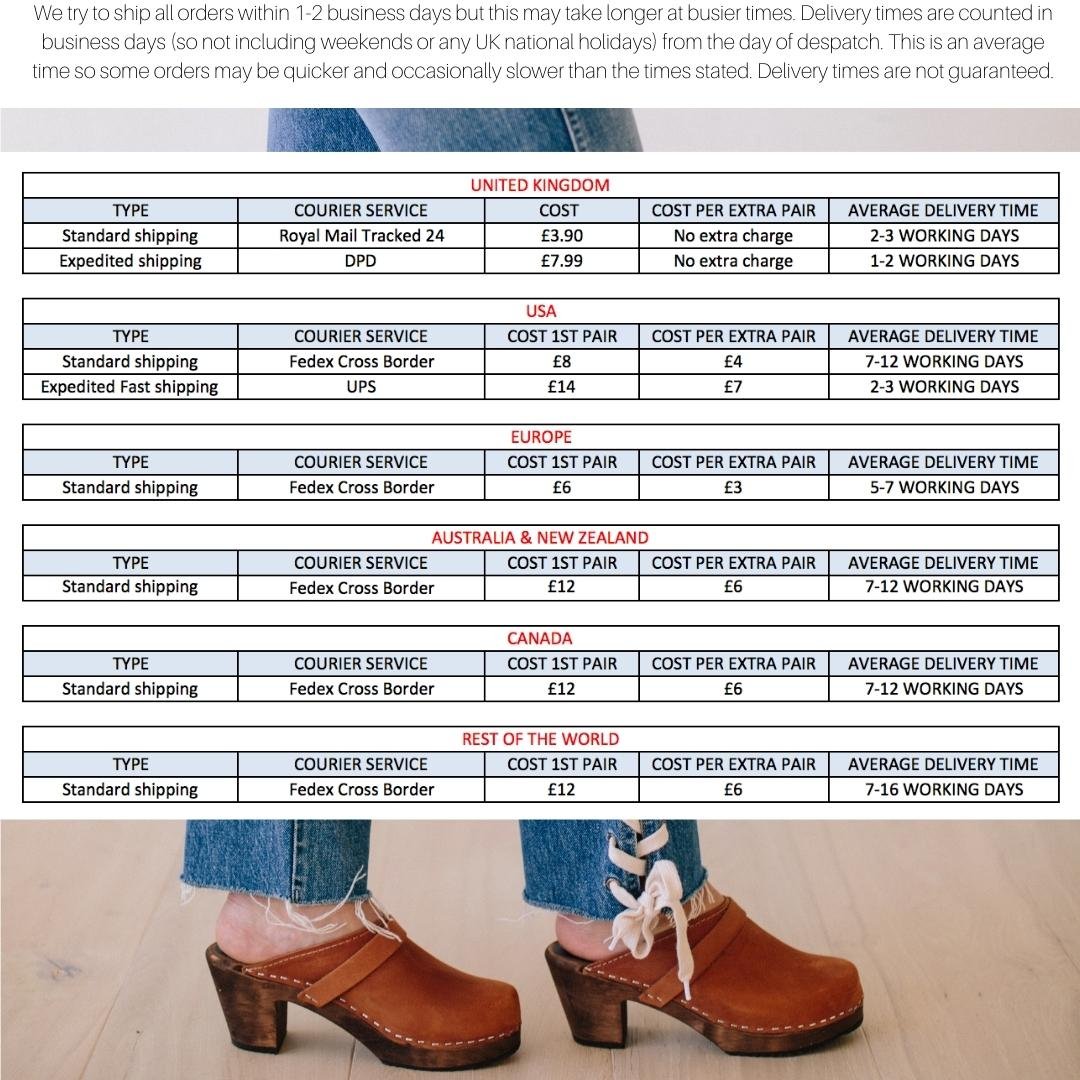 Size Info
Size info: True to size, but be aware if you have a high instep as these can be tricky to get into with no zip, but the elastic will stretch